TORONTO, CANADA • April 20 - 21, 2023
CANADA'S PREMIER VIDEO GAME BUSINESS CONFERENCE
10AM-5PM, Registration opens at 9AM
The XP Game Developer Summit is back!
Returning to Toronto for its 4th year, the XP Game Developer Summit will be held at the Westin Harbour Castle on April 20 & 21st, 2023.
Level up with global networking, world-class speakers, exclusive panels, masterclasses, a Business Lounge, a dedicated Esports Lounge presented by Encore, Canada's largest game showcase, and more! The XP Game Developer Summit is the premier business-to-business conference for the Canadian video game industry.
Our partners at MeetToMatch will be on hand to deliver targeted networking and business-to-business experiences for international investors, publishers, developers, and service providers to connect and discover new business opportunities.
The right connection can change your life. Meet industry professionals, investors, publishers, studios and more!
Tap into the expertise of industry thought leaders and level up your knowledge tree.
Play a ton of innovative titles – no quarters needed!
Esports Lounge presented by Encore
Connect with business and players in the fast growing esports industry.
AWS Promotional Credits Offer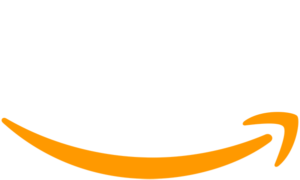 All XP Game Developer Summit attendees can apply to receive $100 in AWS Promotional Credits. AWS for Games brings purpose-built game services and solutions to help game developers build, run and grow their games.  Click here to register!
Apr 20 11:30AM – Pier 5 Esports Lounge
Moderator: Carl-Edwin Michel
Participants: Neil Duffy (eFuse), Chris Lamarucciola (Parrabelum Esports), Bryce Eldridge (MLSE)
Outline:

With esports stocks plummeting and teams and orgs making significant cuts to their staff, the health of the once burgeoning gaming esports industry seems to be wavering. But it may not be the case. Hear from esports teams, infrastructure and league organizers as they share their insights on where the industry is right now and where it's going.
Apr 20 12:30PM – Pier 5 Esports Lounge
Moderator: Dave Throop
Participants: Amar Sidhu (Amar-VR Law), Caroline Vani
Outline:

Discover what it's like to have a professional career in the exciting world of esports with our diverse panel of industry professionals, who will share their unique journeys and valuable insights into building a successful career in this rapidly growing field. This engaging panel discussion will cover a wide range of topics, including the panelists' personal stories of how they built their careers, day-to-day responsibilities, the types of jobs and professions involved in the industry, and its future. Attendees can expect to learn about various roles and opportunities within the industry, as well as practical advice on how to turn their passion for gaming into a fulfilling profession. The session will also feature a Q&A segment, allowing the audience to engage with the panelists and gain personalized guidance on their career aspirations. Don't miss this chance to unlock the doors to a thrilling career in esports!
Apr 21 12:30PM – Pier 5 Esports Lounge
Moderator: Dave Throop
Participants: Reed Trimble (Bad Moon Talent), Laura Sjolin (Overactive Media), Bryce Eldridge (MLSE)
Outline:
As the esports and gaming landscape continues to evolve, so must the way brands activate within it. Join us for a panel discussion on the rising trend of esports and gaming sponsorships. Our panel of experts will delve into the various ways in which companies are leveraging esports and gaming as a marketing tool and the benefits it brings for both the brand and the gaming community. From increasing brand awareness to reaching new target audiences, our panelists will discuss the various ways in which companies are utilizing these sponsorship opportunities. Additionally, the panel will discuss the potential for future growth in this area and how brands can effectively navigate and make the most of the esports and gaming sponsorship landscape. This is a must-see event for anyone interested in the intersection of gaming and marketing.
Apr 20: 2:30PM – Pier 5 Esports Lounge
Participants: Krista-Lee Malone, Noel Brett
Outline:
Video games and gamers are often blamed for the rise in toxicity in the surrounding culture. It has come to a point where some are even rejecting the label of "gamer" due to a growing acceptance of negative stereotypes around the identity. Games and game culture do not exist in a vacuum, however, and this is ignored at the peril of our passion and our industry. Toxic masculinity, incels, and the rise of hate group participation, just to name a few of the issues facing us today, is not a gamer problem – it is a societal problem – but it is within this society that games exist and are made. This begs the question, if game culture isn't the problem, how might it become a part of the solution?
Apr 21: 11:30PM – Pier 5 Esports Lounge
Moderator: Kendryx Linscott (WIGI)
Participants: Brianna Roett (Red Bull Gaming Hub), Chantelle Ouano (WIGI)
Outline:
We've made great strides as an industry in the past couple of years to help ensure that all individuals feel like they can pursue their passion for video games. But as far as we have come, we can go further! Join our panel to explore how the video games industry can adapt simple principles to ensure that women, BIPOC, and LGBTQIA+ individuals are being included in the industry. Our panel will go over the amazing feats that marginalized individuals have accomplished and how leaders in our space can be more actively involved in creating inclusive spaces. Attendees of all levels are welcome to participate in this panel discussion as there is something for everyone!
Apr 20 1:30PM – Pier 5 Esports Lounge
Outline:
TBA